Dance Music, DJs and Nightclubs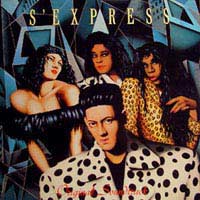 With the rise of rave culture, dance music emerged from the underground. Since then it's become one of the most important forces in music, not only on its own, but also influencing not only rock and every other style. It's pervasive these days, not only in the endless compilations of club anthems that echo off the dance floor, but on TV ads, incidental music, and behind most chart hits in one form or another.
The Early Dance Hits
Acid house was becoming popular when the first singles hit the charts by groups like S-Express, M/A/R/R/S and the Timelords (another name for the KLF), whose Doctorin' the Tardis made a club hit out of the Dr. Who theme.
In many ways, tracks like these, or Right On Time, changed the musical landscape, as they became huge hits. In their wake many bands and artists began employing dance music, ranging from house to techno, thumping behind the melodies. More and more people went clubbing – a new word to suit the era – and dancing took on an importance it had never enjoyed before.
DJs
The rise of dance music also meant the rise of the DJ. Names like Pete Tong and Andrew Weatherall became well-known and highly sought after, with some of the top DJs getting thousands to spin in clubs.
Clubs opened all over the country because the demand was there from young people to be able to go out and dance. Club nights in various venues became packed, and some, such as Cream in Liverpool, became famous.
One other major factor in the rise of dance music was Ibiza, where many of the DJs cut their teeth, playing house music in the long, all night club sessions. They proved incredibly popular in the late 1980s, with thousands upon thousands holidaying there, and remained in vogue throughout the '90s.
Clubs
There had always been nightclubs, and in the 1980s places like Manchester's Hacienda played dance music. But it was with the popularity of acid house that clubs really took off, especially when the police began cracking down on raves. Clubs were safer, closer to home, and often just better places to dance.
A number of tracks played in clubs became popular and crossed over into the mainstream to become chart hits, and the careers of several artists were launched on the dance floor. Remixes of tunes by DJs became as important as the original tracks themselves, and often more inventive.
Dance music had a huge influence on the pop music being made. Even a manufactured group like the Spice Girls had it in their backing tracks, whilst rock bands from the Stone Roses onwards have been influenced by dance music. Some have been able to seamlessly and cleverly mix dance and pop, like Faithless, who scored their biggest hit with God Is A DJ, whilst the entire Bristol trip-hop scene, featuring acts like Portishead and Massive Attack, couldn't have happened without dance music.
Dance music, of course, was and is a blanket term covering many different sub-genres. But in many ways the particular style is unimportant. More vital is whether it can make people move. The music has grown over the decade and a half since it first became popular, but at heart it remains much the same – get them dancing to a strong, fast rhythm and a memorable tune.
You might also like...