Space Rock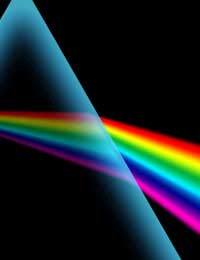 Space, was it really the final frontier? In the late 1960s and early 1970s it certainly seemed that way, both physically and in music. Man landed on the moon in 1969, but on record he'd already been travelling to the outer reaches for a couple of years.
The journeys continued well into the following decade, and even today the dream of flight stays alive, if somewhat dimmer than in those heady times.
Space rock took psychedelia as its starting point and used it as a launching pad to go even further in spirit and in the music.
The Early Days
Whether they were the first pieces of space rock or not, Pink Floyd's "Interstellar Overdrive" and "Astronomy Domine," both included on their debut album,
Piper at the Gates of Dawn
, were the advent of space rock in the consciousness of most people. Although the Grateful Dead were mining similar territory in San Francisco, these British efforts were far more overt, and they continued with the experiments even after prime mover Syd Barrett left the band; for some it would culminate in
Dark Side of the Moon
, although in relative terms that was far more grounded.
Floyd inspired a host of bands, but few could imitate what they were doing. Some, like Khan, the first group of guitarist Steve Hillage, put their own spin on things, mixing space rock with the slightly more twee Canterbury sound for something ineffably English. But it was with Hawkwind that space rock really arrived.
Hawkwind
From a beginning in blues and busking, Hawkwind gained a reputation as the people's band, playing all manner of free festivals and gigs – you could hardly turn around without finding them. Their big breakthrough came with a kind of bluesy space rock, the single "Silver Machine" that made the charts, transforming them into highly unlikely pop stars.
They certainly capitalised on that for the extravagant album In Search of Space (and again two years later with 1973's Space Ritual to create what's become the space rock archetype or swooshing synths and eerie noises. The fact that Hawkwind just weren't especially good musicians didn't really matter, it was the overall effect that counted. It was music to trip to, in many ways.
The Germans
In Germany they were making a far more considered, keyboard-based type of space rock. Tangerine Dream and early Kraftwerk, among others, looked to a spacey, synthesised future that seemed to take its inspiration from the movie
2001: A Space Odyssey
. It was music for the mind, not the body, to be heard on headphones, alone, preferably late at night, a journey through interior space, rather than flying between the stars. But it was very definitely space rock.
Gong
If space rock had seemed very serious (and it had), then the Anglo-French band Gong punctured that balloon with takes of pot head pixies and oily ways. It was playful, inventive, and superbly played by a group that could be as tight or as loose as they wanted. That was part of their slightly wonky charm, in fact, utterly eccentric, but still compelling musically. However, after the departure of leader Daevid Allen in the middle 1970s, they lost their impetus, becoming a jazz-rock outfit.
Future Space Rock
In fact, by the mid-'70s, space rock was an exhausted concept, although it would re-emerge periodically. Hawkwind have soldiered on, and incorporated some dance ideas into their music, while Steve Hillage has done similar and both added that spacey element to something essentially rhythmic.
Perhaps the closest music has come since is in the druggy musical adventures of Spacemen 3 and Spiritualized, who have captured a similar feel, albeit much more claustrophobic, without the sense of yearning and openness that characterised early space rock.
You might also like...