New Wave Music in The 70s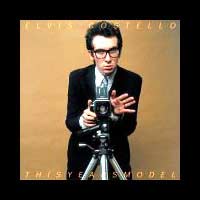 Punk had barely exploded on the scene when its cleaner more acceptable little brother, New Wave, arrived. Like much punk, it took its music cues from the 1960s, but it wasn't as abrasive, either in fashion or sound. There might have been skinny ties and tight trousers, but no one was piercing anything, and everything was sung with a smile, and often with vocal harmonies. Where punk was out-and-out rock, New Wave was pop music – sometimes very good pop.
The Jam
Paul Weller and his band would have loved to be punks, but with their careful wardrobe, Mod haircuts and music directly influenced by the Who and the Small Faces, they could never be anything put New Wave, even at their most serious. They were a success from the beginning, when their first single, In The City, charted. Their star continued to rise, with hits, large audiences and critical acclaim. 1979's All Mod Cons showed far more depth to Weller's writing, which he built upon later that year with Setting Sons. By that time they'd outgrown the New Wave tag (and New Wave itself had died) to become a mature, thoughtful band. From that point they often looked more towards American soul for inspiration (except for one of their biggest songs, the bleak English commentary of That's Entertainment), before finally calling it a day in late 1982. After that, Weller formed the Style Council to explore soul even more, then embarked on his ongoing solo career.
Elvis Costello
Looking decidedly geeky, Elvis Costello proved to be a remarkably prodigious writer with a huge knowledge of musical styles that he used on his releases during the late 1970s. Obscure soul and pop were grist to the mill, along with his own elaborate wordplay. There was plenty of anger in his music, but it was always too tuneful and filled with pounding choruses to ever be punk. Although he scored plenty of hits, it was apparent he was in for the long haul, and simply using the musical fashion of the time as a springboard to a long career – which is exactly what he's achieved. Before he began to turn arty, however, his first four albums still stand as true pop masterpieces.
Squeeze
With two strong, complementary writers in Chris Difford and Glen Tilbrook, Squeeze emerged with some great, often cheeky songs like Cool For Cats and Up The Junction that won over record buyers quite easily. They kept the streak going after keyboard player Jools Holland quit, bringing in veteran Paul Carrack, and going to an even higher level with material like the coolly soulful Tempted.
The Police
With their bleached hair and pseudo-reggae sound, the Police emerged in 1977 with the oddly-titled Outlandos D'Amour and Sting's high, strained voice. From Roxanne onwards, they could do no wrong, quickly becoming pop stars and finding a fuller sound for Sting's heady pop sensibilities on Message In A Bottle or the sublime Every Breath You Take. Over the course of five albums they developed, showing themselves to be some of the best musicians of New Wave, taking the trio format as far as they could before disbanding, after which Sting began his successful quest for superstardom.
The Rest
A string of bands jumped on the New Wave bandwagon, like the Motors and the Records (whose Rickenbacker outings recalled the Byrds), or John Peel's favourites, the Undertones, who crafted some perfect little pop songs for a couple of years. Even the Stranglers, who wanted to be the Doors, were really New Wave, as was the proto-electro sound of Gary Numan and Tubeway Army.
New Wave survived through the post-punk years, but after the turn of the decade found itself overwhelmed by the more outrageous style of the New Romantics.
You might also like...