The Gothic Music Movement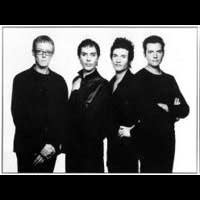 Goth stands apart from most movements being one that's not only lasted for more than two decades, but continually grown during that time (punk remains, but has never achieved the lasting popularity of Goth). The black fashions (and hair) with heavy makeup are quite distinctive, and although the obsession with death has faded, the sense of nihilism is still important. The early Goth groups are revered to this day by followers, and new ones still come along regularly, although there's a strong crossover to more industrial and darker rock music, too.
You could argue that it's a movement stuck in time, but the fact that it continues to find plenty of adherents, and even grow, makes it still very relevant. Although fashion probably predominates these days, at the start it was as much – in fact, even more - about the music.
Siouxsie and the Banshees
They started out as very much part of the punk scene (their first performance was in 1976 at the punk festival, when they played a 20 minute version of The Lord's Prayer with a pre-Sex Pistols Sid Vicious on drums). But their first record didn't come out until 1978, with Hong Kong Garden making the charts. Siouxsie's distinctive makeup was a huge influence on a generation of girls, probably the first Goth style, although the band never considered themselves Goth.
Yet over the years Goth has been their main fan base, Band members have come and gone in that time, and the band has released many albums, achieving low-key global success, but with a larger, pervading influence. Cure guitarist Robert Smith was a member of the band for a while, but had to quit due to commitments with his own group. For many, the Banshees remain the seminal Goth band.
Bauhaus
If there's debate about how Goth Siouxsie was, then there is no doubt about Bauhaus, who were the first proper Goth band, and certainly the first to use that tag to describe themselves. They set out their stall from the very beginning with the dour, dark Bela Lugosi's Dead, which remains one of the prime cuts of the genre. Although they built a devoted fan base of young Goths, they only scored one more hit, a cover of David Bowie's Ziggy Stardust, before breaking up in 1983. They reformed in 2005.
Leeds
There's no real explanation for it, but a strong Goth scene coalesced around Leeds, beginning in 1983. The Sisters of Mercy, the Mission, Red Lorry Yellow Lorry and The Three Johns all came from there, along with the March Violets. The first two were the most commercially successful, especially in America, where they found very receptive audiences.
Interestingly, the Sisters were really only a band until 1985, after their first album; after that singer Andrew Eldritch relied on hired hands, but scored his biggest U.S. successes.
The Mission formed in 1986, with former Sisters member Wayne Hussey as the focus. They last until the mid-1990s, finding greater success in the States than at home (which was true of many Goth bands).
This second wave of Goth bands capitalised on the ground broken by the pioneers to have a fuller sound – albeit often equally dark – and help pave the way for outfits that followed, like Fields of the Nephilim, who enjoyed a brief success.
Unlike other styles, there's never been a Goth revival, simply because it's never gone away.
You might also like...