About Our Site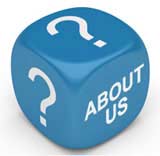 MinistryOfRock was formed to offer a unique reference point on the history of british rock.
British rock has changed the world. The Beatles, the Rolling Stones, Led Zeppelin, punk, dance music, and the pop of recent years have all gone global and influenced everything musical.
But there's been no history of British music from its skiffle roots to the present day. That's why we created MinistryOfRock, written by well-known music journalist Chris Nickson and covering every facet of British music.
From the tentative beginnings, when Lonnie Donegan adapted American folk music to create skiffle, to the burgeoning scene at Soho's 2I's coffee bar, the musical storm that came out of Liverpool, the British blues that gave us Eric Clapton and so many legendary guitarists to the heavy music of the 1970s, then the punk of Clash and Sex Pistols tearing it all down, it's all in MinistryOfRock.
The story continues through the electro '80s, indie, the rise of dance culture, and into the angst of the 1990s, the spectacular boy bands and girl bands that ruled the charts, all the way up to the sounds that are important today.
MinistryOfRock is a unique resource, covering the highways and byways of the music that's spread around the globe, made stars and cult heroes of so many. Want to find out about the psychedelia of the 1960s, the folk revival of the 1950s, or the Second Summer of Love? Look inside, it's all here.

Related Articles in the 'Site Info' Category...