Virgin Records - Richard Branson and Nik Powell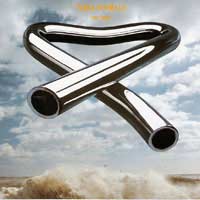 Not many companies work up from a record shop to be a huge global brand, but that's exactly what Richard Branson has managed with Virgin. The record shops - much fancier and larger these days - are still the heart of the empire, but along the way Branson has also had one of the most influential record labels of the 70s and still controls the V2 label, along with his many, many other enterprises.
How It Began
Richard Branson and partner Nik Powell loved music and saw an opportunity to make money in it, buying cheap imported records and selling them by mail order. That worked so well that they opened a record shop in London.
That too, was a success, so branches opened around the country. Where all their competition was stodgy, the old fashioned shops where records were a sideline rather than the focus, Virgin Records, as the chain was called, catered to the hip young buyers. There were places to sit and the stock covered a wide range of music, mostly on the progressive end of the spectrum (as well as those cut-out imports at a cheap price). In some cases it was the only place that might stock a disc you were seeking.
The Record Label
A record label was a big venture. But Branson, a businessman with vision and ambition, knew it was a natural extension from the record shops, especially if he focussed on progressive music. But he did it the smart way, using some of his money to buy a country house that he made into Manor Studios. Not only could his acts use it, but he could rent it out to others.
The first release on Virgin Records was Tubular Bells by the young Mike Oldfield. A record with literally hundreds of overdubs, it was an epic work, played virtually single-handed. It caused a sensation, selling incredibly well and immediately showing Virgin as a major player on the scene. Branson followed it with a very cheap disc (49p) from the German group Faust.
Virgin quickly established itself as one of the leading progressive labels and would remain so, but prog had fallen out of fashion by 1976. At that point Branson took a chance on the punk band the Sex Pistols, who'd already been dropped by two labels and made plenty of money on them. It signalled a new direction as Branson made Virgin into an important punk and reggae label and as the 80s arrived, made a killing out of the popular Culture Club and several other bands.
Diversifying
Starting in the 1980s by purchasing a nightclub, Branson began to diversify, making Virgin into a brand that expanded rapidly outside music and helped turn him into one of Britain's richest men.
However, by 1992 the airline he'd founded was experiencing problems and he was forced to sell the label to EMI to fund it.
But Branson returned to music a few years later with the V2 label, although it's only been a minor player on the music scene.
The Achievement of Virgin Records
Virgin succeeded as an independent, coming late into the business but surpassing the competition. Branson revelled in the new, challenging the establishment - and consistently winning. He made Virgin into a home for new music, with open ears. By the 1970s even the newer labels were a little settled in their ruts and he came as a breath of fresh air.
But, in the early days at least, it was his shops that were important. They were a lifeline to youth all over the country, not only originally for imports, but for a range of music it was hard to find into the more mainstream shops. That it's gone on to become one of Britain's largest music retailers is a testament to Branson's vision.
You might also like...
These days, of course, Virgin, both shops and label, are just a memory, but for those who bought music in the '70s they were remarkable. The shops were a revolution in style, the first hippie-style places, and then the label took great musical chances, which diminished as the label grew and became more profitable and mainstream. Pity.
Chris
- 27-Sep-12 @ 11:18 AM