Singer-Songwriters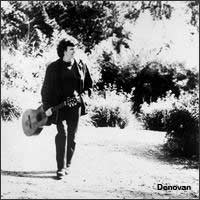 The late 1960s and 1970s brought a number of singer-songwriters to the fore. The Beatles and Bob Dylan had made the idea of writing your own material acceptable even desirable and many solo guitar players began to do exactly that, especially after the success of Donovan. The era came together because there was a flurry of them who happened to be very good – just the right people in the right place. They weren't folk artists as such, although many of them played folk clubs and some included traditional material. They didn't have big hits, but plenty of critical acclaim and respectable sales. They played not only small clubs (the main one in London was Cousin's), but grew to work the university circuit and tour abroad. Many began careers that sustain to the present day.
The Men
Nick Drake was the tragic hero of the time. A very solitary figure, he only released three albums in his lifetime and the last, Pink Moon, was a very bleak affair. Although a few loved his work, with its complex guitar work and reflective, lonely lyrics sung in a warm velvet voice, his work barely sold during his lifetime and his painfully shy personality made playing gigs an ordeal he rarely endured. Becoming more and more isolated, he died in 1974 of an accidental overdose of antidepressants. However, his albums have never been out of print and after his music was used in a car commercial in the late 1990s he underwent a sharp critical revival.
John Martyn was the first white solo artist to release an album on Island Records in 1967. After marrying singer Beverley Kustner, they released a pair of albums as a duo, before Martyn continued a solo career in the 1970s. From 1971-77 he released a string of albums, including the acclaimed Solid Air (which, almost 30 years, later was voted one of the great chill out albums), which spawned May You Never, recorded by many, including Eric Clapton. Following divorce, he moved to bland, jazzier music which lasted until after the Millennium. Always a heavy drinker and renowned for wild living, he had to have a leg amputated below the knee, but continues his career, although he's never recaptured the artistic heights of the 70s, when his exploratory work – both stylistically and especially using delay effects on the guitars to build up layers of sound – proved remarkably influential.
Roy Harper was the maverick of the bunch, whose work was never easy to take in, often political and iconoclastic. A former RAF man, he took heavily to the hippie lifestyle, and became the friend of many greats, including Led Zeppelin and Pink Floyd. His own work, including Stormcock, was sprawling and challenging. But he could also be tender and nostalgic at times (When An Old Cricketer Leaves The Crease). He never stopped pushing at the boundaries and stereotypes, and continues to tour and record, even though he's never been much more than a cult figure.
These are among the best-known and heralded, but they were simply a few among many. Bert Jansch wrote some wonderful songs and countless other figures like Michael Chapman, Richard Digance, Harvey Andrews, Keith Christmas and others put out records that were well received by the press. The majority of them still tour today, although few of them receive any fanfare.
The Women
Almost certainly the most famous of the female singer-songwriters was Sandy Denny. She effectively began her career in the Strawbs before becoming the voice of Fairport Convention as they moved from rock to folk-rock, composing some wonderful songs, including the classic Who Knows Where The Time Goes? After a brief foray fronting a new band, Fotheringay, she worked alone, releasing several albums of strong material, with songs like Late November. However, alcohol problems affected her career, and in 1977 she died from a fall down the stairs at home, shortening a career that looked set for many years ahead.
In a reflection of the times, perhaps, there were far fewer notable female singer-songwriters than male. For all the talk of equality, females didn't get the same break as the men. One other of note was Bridget St. John, a doctor's daughter who really discovered music and guitar whilst attending university. Championed by disc jockey John Peel, she issued three albums on his Dandelion label before a fourth on Chrysalis, then moving to New York in 1976 and largely retiring from music.
There were others, of course, like Shelagh MacDonald, but for the most part they toiled in even greater obscurity than their male counterparts. But the singer-songwriters of both sexes not only produced some excellent music, but have influenced succeeding generations of musicians. They opened up an area of acoustic music that went beyond folk, but also stood outside rock and pop, creating a little niche that has grown and grown ever since.
You might also like...