Pop Music and It's Pop Stars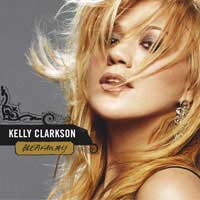 There's been a huge shift not in pop music itself, but in the way pop stars are created. After the Millennium some have still come up in the older ways, whether they're manufactured and hyped boy (and girl) bands or through catching the eye of the producer.
But there's also been a new way of making pop stars, with the active collaboration of the public, with shows like Pop Idol and X-Factor (and the American cousin, American Idol, which made a star of Kelly Clarkson). They became the point where popular music and reality television intersected, making a fortune for the show's creators, and giving a taste of fame to the winners, and even some losers. However, not many of those who've emerged from the show have managed sustained careers. It's a telling point that the biggest contemporary pop star is James Blunt, who rose in the way several generations before him have.
Reality Show Winners
Will Young, Michelle McManus, Gareth Gates, G4, Shayne Ward, Leona Lewis and others enjoyed a little while in the spotlight. Although they all managed a hit or two, none, apart from Will Young has been able to sustain a serious career that's seen them consistently in the charts. Indeed, about the only Idol winner to have forged anything lasting is Kelly Clarkson, the American idol winner, who's managed hits on both sides of the Atlantic.
Traditional Stars
Lily Allen arrived on the music scene in 2006. She had actually been signed by a label in 2002, but nothing was released. She released her debut album Alright, Still and the big hit, Smile, that went to the top of the charts (and she received the unprecedented chance to appear on Robbie Williams' Rudebox album) and consolidated her position as one of the emerging pop stars.
Corinne Bailey Rae's path to fame took several odd turns, starting as the front woman of an all-female rock band, Helen, then working in a jazz club, where she absorbed soul and jazz. From there she voiced tracks for dance producers before receiving the chance for her own record deal. Her first single, Like A Star, scraped the lower edges of the charts before Put Your Records On climbed to number two, priming the pump for her self-titled full-length debut, which hit the top of the charts and performed well enough in America to bring her three Grammy nominations.
Of course, established stars such as Robbie Williams and Kylie Minogue have retained their status, and after more than two decades Madonna can still depend on hits. Boy bands have also retained their status, with Westlife continuing to chart regularly, and Take That staging a remarkable comeback.
The real fact of the matter is that pop stars will continue to emerge. Some will have staying power, but the vast majority will fade away after a hit or two. The real aim of the reality shows isn't to begin a lengthy career for an artist, merely to draw in viewers and give a short, sharp chart life to someone.
Pop music is, by its nature, ephemeral, and will always be that way. The stars will come and go, and a lucky few will stick around.
You might also like...