All About Progressive Rock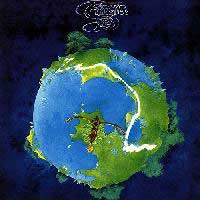 Progressive music had really begun in 1967 - at least that's when the term was first used. But progressive rock was a different animal altogether, one that was deliberately complex and in a way, set apart from most rock.
The Basics of Prog Rock
Rock'n'roll had taken its inspiration from African music, both in structure and rhythm. It had come down through the blues mixed with country music. Progressive rock looked in a completely different direction - to Europe and its classical legacy, all rocked up.
From 1968 - 1975 it was an important thread in British music, becoming more and more complex. Technically it demanded a great deal of the musicians and several were real virtuosos. When it began it was new and exciting, but by the time it started to fall out of favour it had become a dinosaur, so entangled that it had become impossible to follow.
The Nice
The Nice revolved around the keyboard talent of Keith Emerson, the wild man of the Hammond organ. Not only could he play it outstandingly well, he'd tip it, use knives on it, and generally abuse it in the aid of music. Although they played rock music, their focus shifted to progressive music, like a version of Bernstein's America, or Mozart's Rondo A La Turk. To all intents and purposes it became Emerson and two backing musicians. When they finally broke up in 1970, he went on to form the supergroup Emerson, Lake and Palmer, who became the major progressive group of the era, with massive stage shows and intricate music.
Yes
In their early days Yes were a band that liked music a little complex, but they burst through into prog rock when keyboardist Rick Wakeman and guitarist Steve Howe joined. Singer Jon Anderson's lyrics were fey and obscure, but on the album Fragile all the pieces came together in perfect harmony, before their ambition and success got the better of them and their work became a series of sprawling epics.
Problems tore the core members apart for a long time, although they scored a few hits here and there, but in the late 1990s they reassembled and still tour and record.
King Crimson
King Crimson appeared from nowhere (actually Bournemouth) with a high individual style of music, mostly composed by guitarist and bandleader Robert Fripp and featuring his unique form of guitar work and the mellotron (a keyboard instrument that reproduced the sound of strings). They were different, with their own vision that progressed through several albums, from the scream of In The Court of the Crimson King onwards.
Going through several re-incarnations they remained active well into the 1980s, after which, in spite of very occasional records, they vanished from view as Fripp became involved in other projects.
Soft Machine
The Soft Machine had formed in the mid 60s and took a decidedly different approach that derived from jazz and avant-garde music, heightened by a surreal sense of humour. After a pair of strange albums, they moved much closer to jazz with the ambitious Third, whilst still retaining their particular aura. After that, however, they slid all the way to jazz.
The Others
Plenty of bands sailed the progressive seas, many of them unsuccessfully. Hatfield and the North, Egg, Gentle Giant, Curved Air, the list was a long one. But perhaps one man did better from it than anyone else. Mike Oldfield, then 19 years old, made the Tubular Bells album almost single-handedly, with a reputed 1000 overdubs. One of the first releases on the new Virgin label, it sold in huge quantities, making a star (and a rich man) of Oldfield, who still releases records.
You might also like...